The Club of the Year Award: Gwinnett Amateur Radio Society, W4GR
Gwinnett Amateur Radio Society serves Gwinnett County,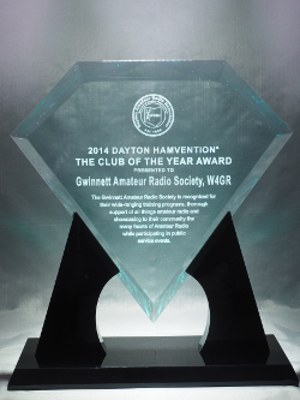 Georgia. The Gwinnett Amateur Radio Society has several well rounded training programs aimed at old and novice amateur radio operators with many programs aimed at youth. They continually host and support amateur radio programs and they participate in a multitude of public service events.
---
Their last effort for Field Day was a massive effort that included eight stations.
Their TechFest is an opportunity for the community to become aware of the many modes of operation of Radio Amateurs and view some of the preparations taking place by public service volunteers in the Ham radio community. Maintain a wide area repeater system while hosting several nets each week.