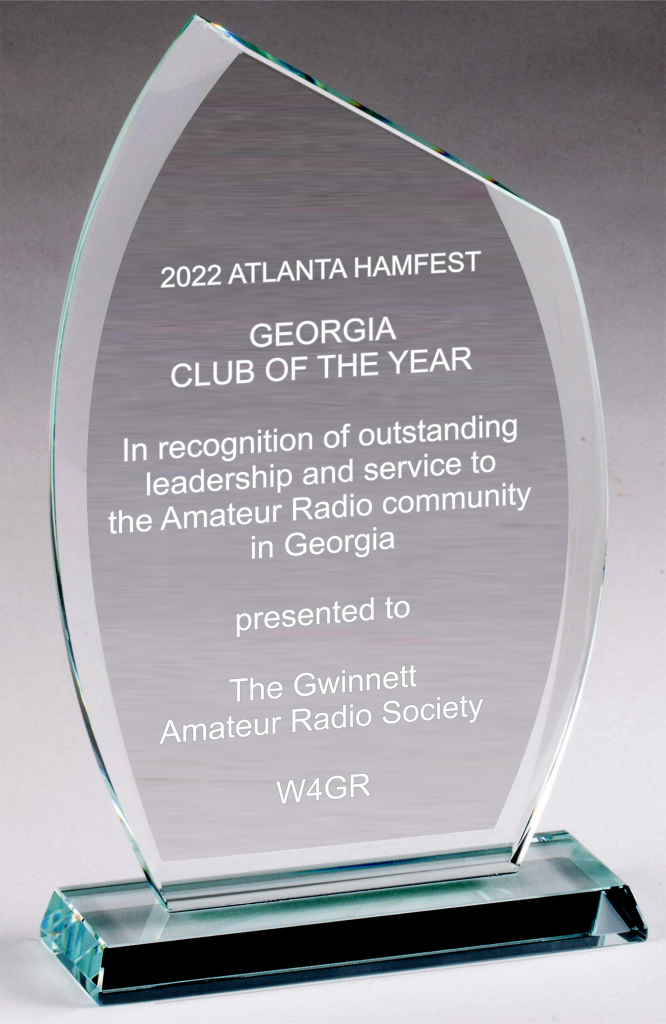 June 4, 2022 — The Gwinnett Amateur Radio Society W4GR was founded 49 years ago in 1973 by amateur radio operators from The Scientific Atlanta Radio Club who lived in Gwinnett County. An ARRL affiliated club, it is now one of the largest and most active amateur radio clubs in Georgia. The club focuses on education, service, and communications. GARS members can be found busily serving youth, scouting, and even the more seasoned folks in the hobby through license testing, classes, workshops, ARES, parade communications, supporting school clubs, and a host of other activities.
GARS is well known for their January TechFest event where all facets of amateur radio are on display to the community.
The club maintains an involved presence in The American Radio Relay League as several members have stepped up to roles that help promote Amateur Radio.
On behalf of The 2022 Atlanta Hamfest Committee, Congrats!