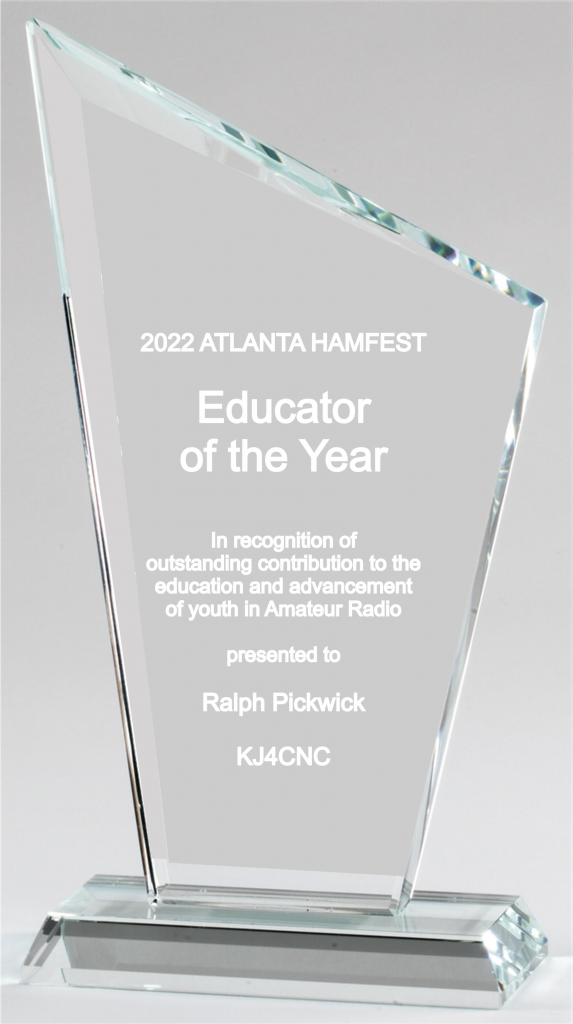 June 4, 2022 — Congratulations to Amateur Radio educator Ralph Pickwick, KJ4CNC, the first recipient of the newly established "Educator of the Year Award" to be presented at the 2022 Atlanta Hamfest. The award, to be given annually, recognizes outstanding dedication in educating and advancing today's youth about ham radio.
Ralph is registered with the ARRL as a License Instructor and contributes a great amount of time and talent to the Gwinnett Amateur Radio Society as it provides education and training to the community. He currently serves as McConnell Middle Schools Outreach Coordinator in Gwinnett County where he has been supporting the staff and students in many aspects of Amateur Radio. Ralph also keeps tabs on radio and STEM activities at Archer High School and Mason Elementary. He has been awarded Student Teacher Status at McConnell Middle School because of his work.
Congratulation Ralph KJ4CNC and thank you for your dedication to advancing the art of ham radio in the community.