Welcome to the Gwinnett Amateur Radio Society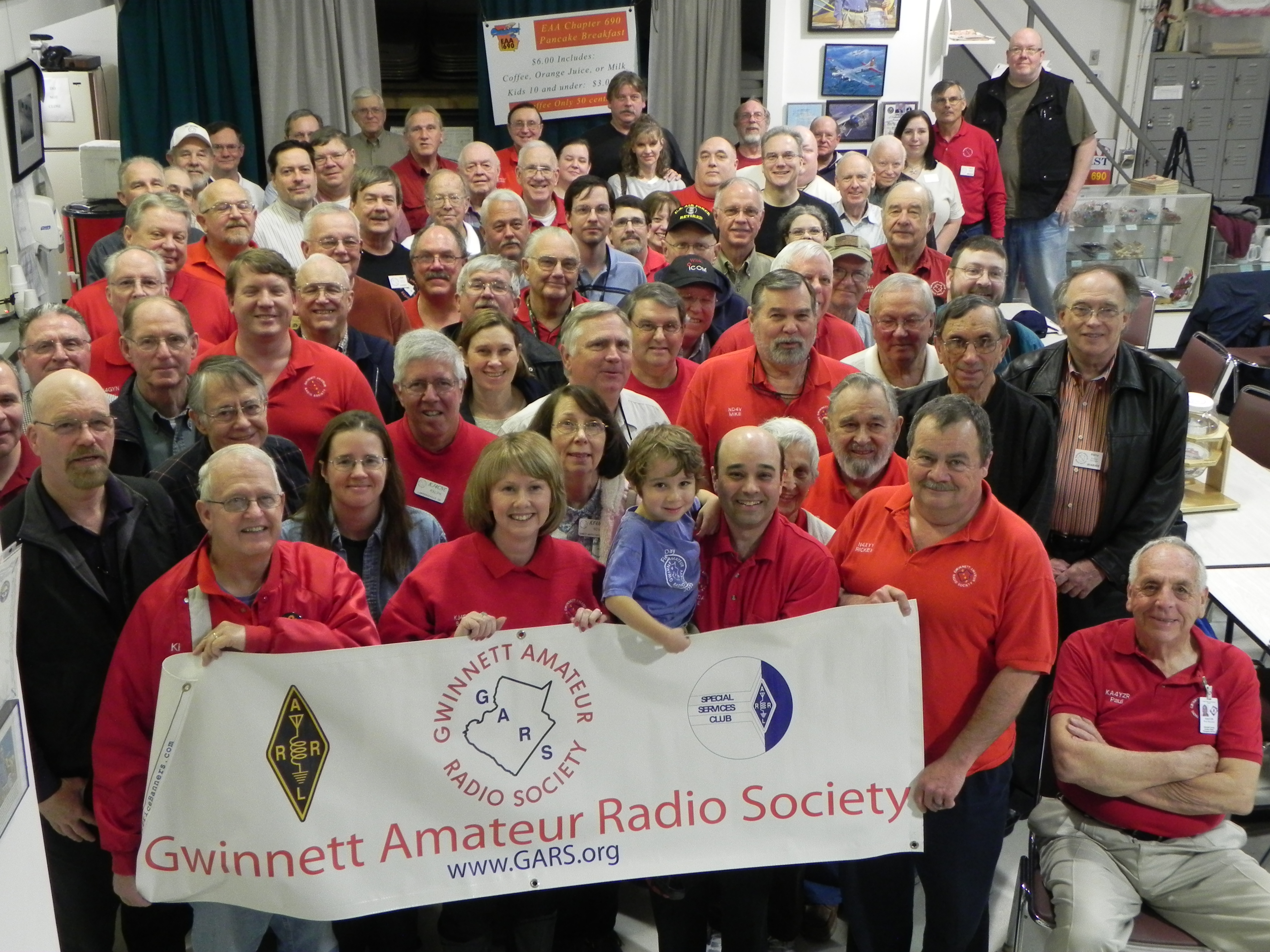 The Gwinnett Amateur Radio Society (GARS) is an amateur radio club and a special service club serving Gwinnett County, Georgia, in the North Metro Atlanta area. With over 300 members, GARS is an active part of the Amateur Radio community, and plays an important role in Gwinnett County.
MEETINGS:

2nd Tuesday of every month (except December) starting at 7:00pm
WORKSHOPS:

3rd Tuesday of every month (except December) starting at 7:00pm
2020 Election of officers.
President: John Davis WB4QDX
Vice President: Sandy Jackson KJ4DRO
Secretary: Joe Biddle AD4PZ
Treasurer: Pam Meridy WB1AKQ
Program Manager: Randy Collins N4COR
Come join us at our next Meeting or Workshop — Guests are always welcome!
---
*** LOCATION ENTRANCE CHANGE ***
Effective Immediately:

Due to construction at the airport, the entrance we have been using is now closed. Instead, we will enter at the gate next to Advanced Aviation. Please CLICK ON THE IMAGE for the updated GARS Meeting Location page which contains a larger map with directions. If gate is closed check the gate to the right. Follow it around the back of the buildings.
---
HamCram Technician License Class
Saturday, March 7th and 14th 2020
This is the entry level study session.
For more information on the test session click here to email the instructors.
STUDY GUIDE:
We will be using the hamradioschool.com material.
CLASS:
Time determined by the instructors Thirty Minute Lunch Break with lunch brought in.
Gwinnett County Emergency Operations Center (EOC)
800 Hi-Hope Road, Lawrenceville
Click here for directions
EXAM SESSION:
This exam session is a closed session only available to those students who sign up for the class.
REGISTRATION:
*** Pre-registration is Required ***
*** There is a no refund policy for no shows ***
First Saturday will be 08:00 to 16:00 the second Saturday will start at 08:00 till finished then the test session. Lunch will be 30 minutes ordered in. The $25.00 will cover lunches and testing
---
ATLANTA PET EXPO 2020
WHEN: March 26, 27, 28, 29
WHERE: Gwinnett County Fair Grounds Thursday, Friday, Saturday, Sunday. Shifts will be 0600 – 1000 and 1000 – 1400.
WHAT: This indoor and air-conditioned event is a woofing, chirping, and meowing good time for the whole family! Four-legged friends can receive "spa treatments" from local groomers, sample delicious treats, and try on the latest in furry fashions; their humans will enjoy interacting with top trainers and learning pet-care tips from animal welfare organizations.Rounding out the list of activities is an agility demonstration, pet talent and costume shows, and an exciting pet/owner look-alike contest!
Signup link is here.
---
GEORGIA QSO PARTY 2020
WHEN: April 11-12
WHERE: Gwinnett County Fire Station 31, 1061 Collins Hill Rd, Lawrenceville, GA 30043
WHAT:
This makes the 60th anniversary of the Georgia QSO Party! The Georgia QSO Party is an amateur radio operating event that's held annually on the 2nd full weekend of April. The object of this competition is for amateur radio operators outside of Georgia to make on the air contacts with stations located inside the state of Georgia. The GQP is sponsored by the South East Contest Club and Southeastern DX Club.
The Facebook Event is here.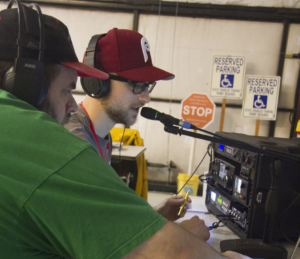 ---
GARS MEETING
We meet on the second Tuesday of every month, except December. Guests are always welcome!
WHEN: Second Tuesday – Doors open at 6:30pm, Meeting Starts at 7:00pm
WHERE: At the EAA 690 Hangar (click here for more info)
PROGRAM:
March 10, 2020 – Certificate and Awards Hunting by Bob Hensey, K4VBM
UPCOMING MEETINGS
April 14, 2020 – Favorite Internet Web Sites by Bill Cherepy, WB4WTN
---
GARS WORKSHOP
The GARS Workshop meets on the third Tuesday of every month, except December. Guests are always welcome! Doors open at 6:30pm, Meeting Starts at 7:00pm. The presentation starts after brief introductions and announcements.
WHEN: Third Tuesday – Doors open at 6:30pm, Meeting Starts at 7:00pm
WHERE: At the EAA 690 Hangar (click here for more info)
TOPIC:
February 18 – Brush up on your life saving skills by Sandy Jackson, KJ4DRO
UPCOMING WORKSHOPS:
March 17 – GARS Coax Cable Checkup by David Adcock, KA4KKF
MORE INFO: Click here for more information about our Monthly Workshops
PREVIOUS WORKSHOPS: Click here to view our previous Workshops and Presentations