Welcome to the Gwinnett Amateur Radio Society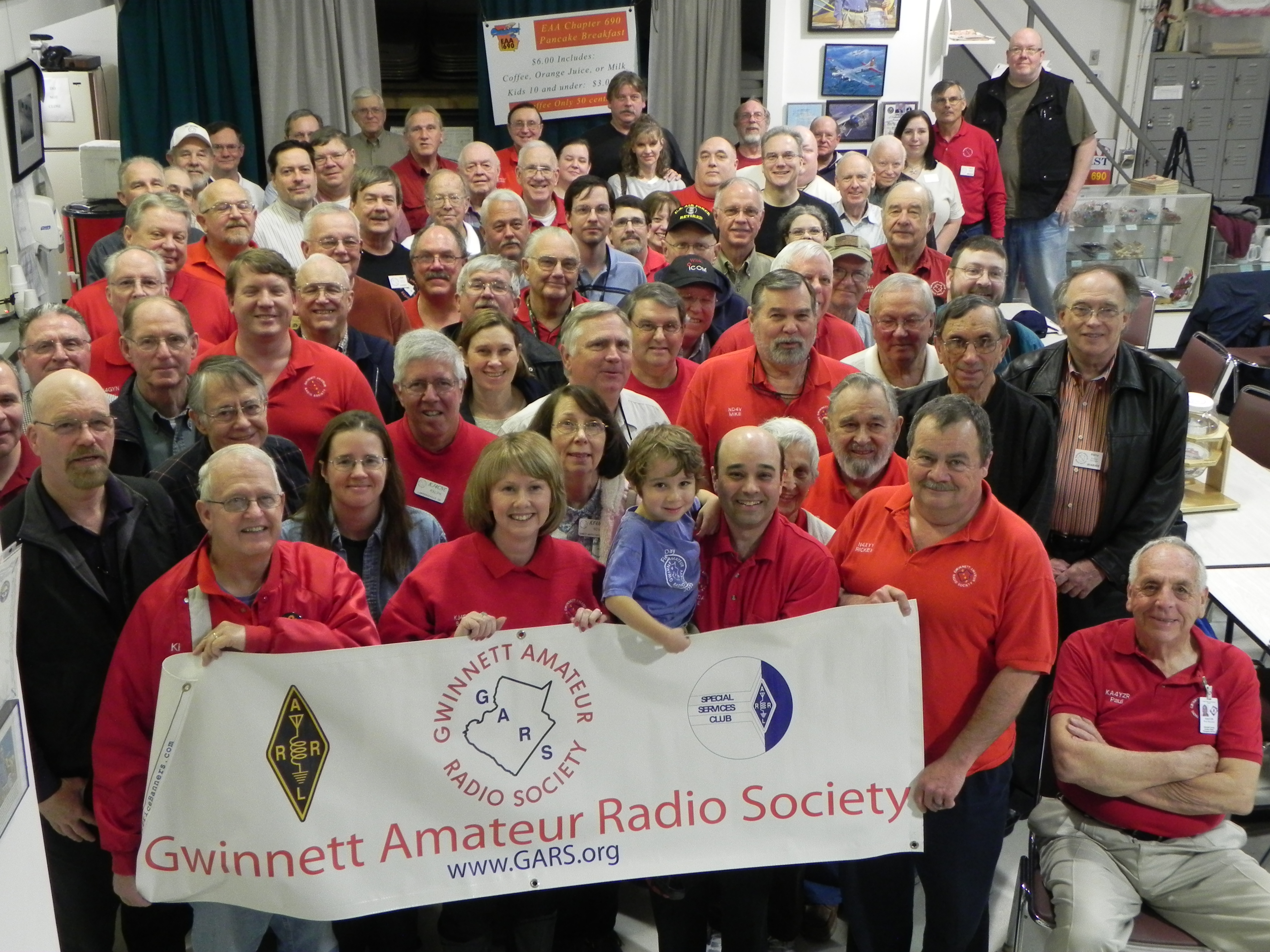 The Gwinnett Amateur Radio Society (GARS) is an amateur radio club and a special service club serving Gwinnett County, Georgia, in the North Metro Atlanta area. With over 285 members, GARS is an active part of the Amateur Radio community, and plays an important role in Gwinnett County.
Come join us at our next meeting.
MEETINGS:

2nd Tuesday of every month (except December) starting at 7:00pm
WORKSHOPS:

3rd Tuesday of every month (except December) starting at 7:00pm
---
DACULA MEMORIAL DAY PARADE – MAY 28, 2018
We help setup the parade participants. We start at 0700 and will be through by 1300.
Contact Earl, AF4FG to get more information or search on this web site.
Click here to sign up for parade. Just close the spreadsheet window that is opened when through.
---
GARS Field Day
June 23 – 24, 2018
Start: 1800 UTC(1400 local) Saturday End: 1800 UTC Sunday

Always the fourth full weekend in June
2018 field day finds GARS at the same site as last year(Harbins Park). It is at the east end of the county. This site is out of the way but heavily used by trail walkers and bikers. There are NO ball fields at this park.
We will have a nice size pavilion and an open field plus a lot of trees. There will be signs at the last intersection and the entrance to the park.
Address for your GPS. 2995 Luke Edwards Road Dacula 30019
Insert your street address city state zip code and this will draw you a map from your location to the park.
Email the Chairman if you want to help.
---
GARS MEETING
Guests are always welcome!
NEXT MEETING: Tuesday, June 12th – At the Pavilion about 6:30pm, Meeting Starts at 7:00pm
At the Field Day Site.
PROGRAM: Field Day Ice Cream
KA4KKF David Adcock FD Chairman
UPCOMING MEETINGS:
* June – Ice Cream Social at the field day site
* July – Active Shooter by Officer Coats
* August – Got My License, Now What? by David Harden, KJ4CMY
* September – Learn more about the EAA by Joel Levine, WA4HNL
* October – Show and Tell by all of you
* November – Bouvet Island DXpedition by Bob Allphin, K4UEE
* December – Holiday Party!
---
GARS WORKSHOP
The purpose of the GARS Workshop is to provide local hams (new and experienced alike) a monthly opportunity to ask questions and to learn, hands on, from other hams. Guests are always welcome!
NEXT WORKSHOP: Tuesday, May 15th – Doors open at 6:30pm, Meeting Starts at 7:00pm
At the EAA 690 Hangar (see Location below)
TOPIC: Getting Ready For Field Day and Computer Logging by David Adcock, KA4KKF
Learn how do use N3FJP Field Day Logging software.
All ham radio related questions are also welcome.
Click here for more information about our Monthly Workshops
Click here to view our Previous Monthly Workshops and Presentations
UPCOMING WORKSHOPS:
* June – Getting Started with Satellites by Ruth Willet, KM4LAO
* July – CPR and AED Training by Sandy Jackson, KJ4DRO
* August – Show and Tell of Various Morse Code Keys by Mac Mc Donald, NN4K
* September – Getting Started with D-Star by John Davis, WB4QDX
---
LOCATION
EAA 690 Hangar
Gwinnett County Airport – Briscoe Field
690 Airport Rd
Lawrenceville, GA 30046